STOP HATING YOUR JOB


AND GET PAID TO DO WORK YOU LOVE!
You have this tremendous urge to just get up and quit – take a year off, travel the world, join the Peace Corps – anything sounds better than where you are right now...
But you're paralyzed by indecision. You don't know what the next move is or what you really want for that matter!
You KNOW deep down you're meant to do something bigger, better, and more creative. And if you're like most people, you would give anything to know what that "thing" is so you can finally work toward something you actually care about...
...but you have bills to pay and feel completely TRAPPED!
That's why I created the complete roadmap to escaping a job you hate –no matter your circumstances – and discover your dream career.
Whether that's baking, quilting, consulting, caring for puppies, photography, designing, whatever. There is a way to get paid to do the one thing you can't get enough!  
Introducing...
First, let me say...
I know what you're going through!
Just a few years ago, I was miserable at my corporate job.
I was dying to escape, but I had $80,000 in student loan debt and no clue what the right move was. I was your typical post-graduate student out in the wild – lost and confused.
I wasted each day doing meaningless work and burying my potential. It sucked. I wanted nothing more than to find work I loved and build the beautiful life I always dreamt of as a little girl.
As many of you know, I made those dreams a reality. I developed a step-by-step system in the process. This system is a CLEAR PATH to guaranteed career happiness. 
I've never had to work a job I hated again. I wake up every single morning with fun and inspiring to-do's. I have a clearly defined purpose in life.
I have the freedom to work on passion projects. For the first time, I don't dread Monday mornings!
Society's outdated advice is that you have to climb the corporate ladder to achieve happiness and success...sure the job sucks, but you'll retire one day! And then you're 62, and then...where did the time go? 
This advice isn't just wrong, it could ruin your life. 
That's why I've dedicated my life to helping others find success on their own terms.
I know what it feels like to live a life that feels all wrong. And I know what it feels like to live a life that feels SO right.
You deserve a life that feels right. Everybody does. It's simply a matter of finding what's yours and TAKING it. I'm here to show you how to break free from bad jobs forever and break through to the life you're meant to live and love.
You KNOW you're meant to be valued in the world. 
And if you want this badly enough, you can have it.
---
YOU WILL:
 Find work you're not only passionate about, but actually great at!
 Gain the freedom to do more of the things you love every single day!
Get your quality of life back!
Have clearly defined goals that excite and inspire you!
Experience a life full of purpose and meaning!
Be an absolute rock star in your life!
WHO IS THIS FOR? Find Your Passion in 13 Days is for you if...
You hate your job or you're fed up with doing meaningless work
You KNOW you have so much potential and you're meant to do something great, but don't know what
You desperately crave work that is enjoyable and makes a difference in the world
You are 100% determined to be the best you and improve your life
You are SERIOUS about making your dreams a reality. NO BS, NO EXCUSES!
WHO IS THIS NOT FOR?
Find Your Passion in 13 Days is NOT for you if...
You're looking to make tiny adjustments to your life 

You expect something or somebody else to fix your situation for you

You're looking to sit back, relax and just listen!

You are unwilling to commit energy to create lasting change
I'VE ALREADY HELPED TENS OF THOUSANDS OF PEOPLE!
"7 months ago, I was sitting in a cubicle at a terrible office job that did not challenge or motivate me whatsoever. I absolutely hated my job! With your guidance and practical advice, I was inspired to take massive action toward a better life. Today, I am proud to say that I own a brand-new property, work a much more fulfilling day job and I'm on the path toward running my very own music business full time. Thank you Shaina! Because of your influence, my life has completely changed!"
  Kristen Basor, Columbus, Ohio
"I was skeptical at first because of a bad experience I had with a career counselor. I didn't want to make another poor investment. But I'm so happy for my decision. It was worth every penny and totally changed my life! The course was my guide– to clearing off my debts, making big decisions and discovering my passions. Today, I've completed my financial goals, quit my job and I'm zeroing in on my unique niche. You are simply awesome. Thank you for creating this course. I've already recommended it to my family and friends."
Parijat Rao, Chennai, India 
Day 1: Don't Believe Everything You Think (this lesson alone completely changed my life, and it will change yours too!)
Figure out the exact reason you're so lost and confused
Discover the #1 tool that is critical to escaping jobs you hateforever! (you absolutely MUST learn this to stop traveling down the wrong path)
Get to know your biggest "enemy" and teach it to stop screwing you over
How to take back control of your life – no matter your circumstances – and start heading in the right direction

Day 2: Unlock the Door to Your Passion
Discover the KEY to finding your passion! Without this, it will be 100% impossible for you to find work you love
How to read your "internal guidance system" and follow it. This makes decision-making EASY PEEZY!
The 7 SIGNS that are telling you whether you're going the "right way" or "wrong way"!

Day 3: Break the Rules
The SHOCKING RULES that we're taught – and don't even know – that keep us stuck and unhappy
A step-by-step system to break free from outdated definitions of success
Craft your personal manifesto so that you can carve a unique path and live life on your terms – hello, freedom!
Learn how to handle outside opinions, judgements, and criticism like a boss

Day 4: Step Into the Present
Come to terms with the mindset that's keeping you trapped and wasting away your years
Learn what your biggest source of power is to build the best possible future! I guarantee you're not using it
The simplest way to INSTANTLY create more happiness
Day 5: Be an Emotional Adult 
The absolute worst pattern of behavior that will leave you completely powerless and unfulfilled. This separates the winners from losers
The single most CRITICAL thing you need to become unstoppable and achieve anything and everything you want

Day 6: Become Your Own Best Friend
How to make your "inner critic" become your biggest cheerleader
A STEP-BY-STEP formula for waking up pumped and super confident
Learn how to step into the spotlight and become the STAR you know you're destined to be (no more living behind the curtain)

Day 7: Be an Eternal Optimist
Learn strategies to bounce back from ANY obstacle QUICKLY. Avoid being the 99.9% of people who wimp out on their dreams
Become the happiest person you know! I'm not kidding
Day 8 – Day 11: The 4 POWER TOOLS to Discovering Your Dream Career
Forget about those silly career aptitude tests – these tools are gold mines!
A chart to help you navigate and be prepared for the big, inevitable changes you're about to make. Everyone fears the unknown at first. This is the ULTIMATE fear reliever!

The #1 Magic Question to ask yourself in the morning that leads you to the "pot of gold"

A simple, fun questionnaire to help you uncover valuable information from your childhood that could be insightful for finding things you love
How to paint a vivid picture of your ideal career. My vision came true and was featured in O! Magazine – I can show you how to make yours come true too!
Day 12: Your Unique Outline
Clearly define your talents, passions, strengths, skills, desires, likes and dislikes, frustrations, story, values, and personality
Step into your most authentic and confident self. The makeover of a lifetime – you'll never want to go back!
I'll show you step-by-step how to separate yourself in a crowded marketplace to turn your PASSION INTO A PROFITABLE CAREER and FAST!
Day 13: Notice, Narrow, & Name
Learn to decipher between hobbies and your life's bigger calling – your ultimate MONEYMAKER. Chasing the wrong passion is a very common mistake, and can send you right back to where you started.
Discover your sweet spot – where your greatest strength and passion intersect! You'll be able to fill in the blank: 

"I was always meant to be a _____________________!" (hallelujah!) 

The #1 MISTAKE people make after finding their passion and how to avoid it. This alone is going to save you a TON of time, energy, and money!
OUTRO: Dreaming & Scheming
Create a crystal-clear vision for your new life and prepare to make it your reality
Learn how to turn your passion into a profession with a simple launch pad strategy! Don't worry, I won't leave you wondering, "where do I go from here?"
The special trick to taking action, prevent feeling overwhelmed, and staying motivated!
Why go at this alone when I've laid out your EXACT Step-by-Step Blueprint for career success already?
ADD TO CART!
"I felt like I had tried everything. So I was hesitant to invest my time and money into this program, afraid that it wouldn't make a difference. But, I've already pointed other people in Shaina's direction!  It's been such a breath of fresh air to have someone offer real solutions and be so supportive. I went from feeling like a failure to discovering my strength again. After reflecting on myself, my life and my goals, I take consistent action to bring my value into the world."
Amanda Meddaugh, Chicago, Illinois  
"I found myself crying almost every day, working long hours in a toxic environment. Feeling unchallenged at my job and being forced to bury my natural talents caused me to host my own pity party. That is until I found you...You've guided and motivated me to take one step after the other in the right direction! I start a new position in 2 weeks that I'm beyond excited for and now pursuing a long-lost dream of mine. Thank you for all you do Shaina!"
Hannah Fredenberg, Milwaukee, Wisconsin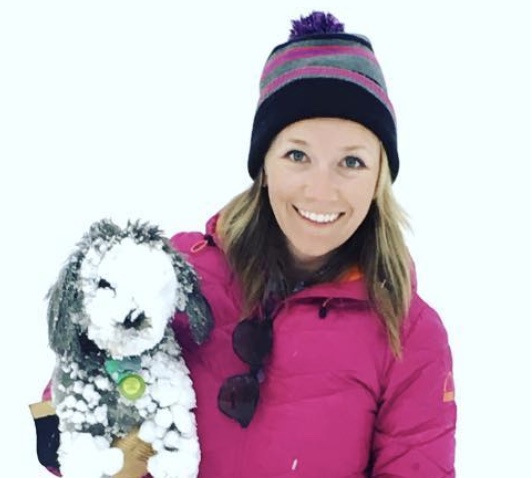 "One of the best decisions I could've made for my future! I was having a meltdown at work and hopelessly searching for encouragement when I found Shaina. I was stunned to find so many other people my age who felt the same way: stuck on a predefined, socially acceptable path which is downright miserable. I was tired of waiting for those precious hours each night or on the weekend when I could be free from my cubicle. I knew I had to do something. After completing Find Your Passion in 13 Days, I finally have an exit plan strategy. I'm quitting my corporate job at the end of the month and heading down a new path with renewed hope and optimism."
Megen Theobald, Salt Lake City, Utah  
HERE'S WHAT YOU GET!
A Step-By-Step Training (14 Modules) for every style of learning-video and slides, MP3-s, and transcripts.
An Extensive 60-Page Workbook! This alone is worth the low price of the entire course. Within the pages are insightful exercises and ALL your action steps laid out! Plus, it's color-coded and super fun – just sayin'.
Cheat Sheet (aka Recap Sheet) Refresh your memory in minutes with this quick recap guide and get the most valuable concepts all in one place!
Resource List. My personal recommendations for further learning – books, videos, and assessments. You won't find any affiliate links here... strictly from my heart to yours!
...and you'll get INSTANT ACCESS 24/7 from anywhere in the world!
THIS EASY-TO-FOLLOW PROGRAM WILL WORK FOR YOU, EVEN IF...
You have financial debt and bills to pay

You feel chained to your job with no escape route

You don't think you have any talents or passions (which is complete BS)

You don't have the "time" to figure it out




BONUSES! I JUST COULDN'T HELP MYSELF...
so, I threw in these awesome extras!
BONUS #1: How I Left My Corporate Job to Pursue My Passion
Find out how I managed to escape my corporate cubicle at 23 years old, move across the country, and bring a dream to life! 
I didn't come from a wealthy family and I had no 
outside help. I was an average twenty-something girl with one desire – to find enjoyable work. 
I share ALL my secrets— to turning a passion into a profession, even with $80,000 in debt, no health benefits, and the fear of "OMG, what will everybody think if I quit my job and don't use my college degree?"
I'll tell you step-by-step how I did it with the odds stacked against me.
---
BONUS #2: VIP Guests! I enlisted some of the world's TOP EXPERTS and COACHES to share their top trick with us!
Learn the quick trick to replace literally any negative thought with a positive, constructive thought with Best-Selling Author + Master Life Coach– Christine Hassler. In these videos, Christine shares her "5 Question Belief Buster" from her Mastery Program. Christine is a thought genius and her 5 simple questions will blow your mind.
Discover "How to Build a Million Dollar Online Brand that You're Passionate About," with Stefan James, 7 figure Internet Entrepreneur and Founder of Project Life Mastery. Stefan became an internet millionaire in less than 3 years and shares his top secrets with you.   
Learn the secrets to paying off your debt FAST and start getting money in the bank with Whitney Hansen, Host of Money Nerds Podcast and renowned financial coach!  Whitney shows you how to take control of your finances right now, no matter your circumstances, with videos from her program— Manage Your Money Like A Boss.
Frequently Answered QUESTIONS!
 Do I have to complete the course in 13 days?
No! In fact, I highly encourage you to go at your own pace. What's important is that you're putting the concepts into practice and once things begin to shift, move onto the next lesson.
 How long on average will it take for me to get results?
This obviously varies from person to person. The more you put in, the more you get out– and faster. I would say the AVERAGE from start to finish is about 90 days. There are common traps that people fall into (which I, of course, lay out in detail), so if you're careful to avoid these traps, you can actually reach the "finish line" even sooner. The cool thing is, in the grand scheme of things, this is a VERY SHORT time to change career trajectories (and your quality of life).
 What if I don't find my passion after completing the course? 
I pride myself on high-quality content and systems that actually work. I'm so confident that I offer a 30-day money back guarantee if you're not fully satisfied. This is a foolproof system if you put the teachings into practice. Meaning, if you do what I teach you, good things happen. If you don't do it, nothing changes.
 What if I fail at what I'm passionate about? 
Through the work of self-discovery, you'll come to find lots of passions along the way. However, you can't fail at your greatest moneymaker – where your passions intersect with your greatest strength – because it's what you were born to do. The only thing that will stop you from being "good enough" is fear. But don't worry, this course tackles your biggest, baddest fears with a solid action plan.
 What if I try to turn the wrong passion into a profession?
Been there, done that!  It is such an incredibly common mistake– one that can hinder your progress by a few weeks, months, and even years. Choosing the wrong passion can cost you so much money, time and energy, which is why I've dedicated an entire section to ensure that this does NOT happen to you. Deciphering between hobby and moneymaker is a UNIQUE benefit that you gain from FYP. Other career courses do not even WARN you about this, never mind help you to avoid it. Don't fret, I've got you covered my friend :)
 What if what I love doesn't make any money? How can I be so sure that I can turn my passion into a profitable career?
This topic could fill a book, but I like to say this: 
There are 7 billion people in the world. Think about the spending habits of people you know. A lot of people will spend $100 on much dumber things than what you could create!
And remember, you're here to find the place where your greatest passion meets your greatest strength! You're not going to be that person who auditions for American Idol who loves singing, but can't carry a tune to save their life. You're discovering work that you're PHENOMENAL at. And consumers buy the good stuff.
 What if I need additional support throughout the course? 
I'm so glad you asked! You'll have the option to purchase the Premium Package. This package includes 3 (45-minute) one-on-one coaching calls with me in addition to the course. You will get me all to yourself as you move through the course to ask whatever questions you'd like and gain additional support and coaching through any challenges you might be facing. 
 I have a question that's not here!
No problem! Just write to me at Shaina@ShainaLeis.com.
HOW MUCH IS THIS WORTH?
Well, how much is an inspired life of freedom worth to you? 
What about a stress-free Sunday night, actually looking forward to starting your Monday morning?
What's the value in getting paid to do more of the things you love?
ZERO RISK. 30-DAY MONEY BACK GUARANTEE. 
I know that Find Your Passion in 13 Days is the best program for your career trajectory and I want to prove it to you. If you don't feel like I've completely delivered on my promise by the time you've finished the course, just send me an email. No worries, no hassles, and we can still be friends.
Easy, peezy, lemon squeezy.
And let's get real for a moment. Heart-to-heart. Unless you take action now, there's a chance you may never take action. 
Try this step-by-step system for 30 full days and see the results you desire or you pay absolutely nothing!
"I read every self-help book and spent years trying to figure out what I was passionate about! And then...I finally found YOU!  And I'm so glad that I did. Now, I not only have clearly defined goals, but I love the person that I've become. I feel happy, confident and inspired every day; something that was missing for so long. Because of you and your teachings, I'm actively building my dream career in fashion design and starting my own clothing line."
Sahana Chakraborty, Kolkata, India  
THE VIP PREMIUM PACKAGE
Includes the COURSE (with workbook, bonuses, group calls), PLUS:
3 (45-minute) One-On-One Calls with Me! You get me all to yourself, to...
1. Ask any and all of your questions!
2. Gain one-on-one support
3. Get coaching through any challenges you're facing
PART 1 | HOW YOU GOT HERE
Day 1: Don't Believe Everything You Think
Day 2: Unlock the Door to Your Passion
Day 4: Step Into the Present